Partners
This product serves to open a new vertical market to most MSPs who traditionally have not had a solution available for quick and easy deployment of managed internet service at large apartment buildings, office suites, strip malls, condo complexes, retirement homes, and similar. This is a great way to embed yourself for the long term with a property owner, generating a stable & recurring revenue stream.  Once deployed, the system largely becomes part of the property's recurring utility services.  In many ways the connection has similar importance to that of the electric and water.  The systems typically remain in place for 5 to 10 years or more, and require little maintenance on your part.
To setup the system, either you, the reseller, or the landlord brings in a bulk internet connection to the property, depending on how you want to offer the solution.  At least one static IP is required on the connection.  Additional blocks of IPs, if available, can be allocated to the tenants as static public IPs, otherwise we can offer private IP addresses to the tenants. You supply the landlord with a router (available through Aditum), plug into the bulk internet connection, and configure the WAN IP information. All tenant spaces need to be wired with Cat5E/Cat6, and terminated in a switch or directly into the router depending on the number of tenants and ports required.  They must also be connected to one of the tLAN (Tennant LAN) ports on the router.  The property is provisioned in our system with the WAN IP of the router, and the tiered speed connections that the landlord wants to offer to the tenants at that property are configured. Once the router and property are provisioned in our system, either you or the landlord (or a combination of both) may log on to our web-portal and create the Tenant accounts.
Interested in becoming a Partner?  Click Here.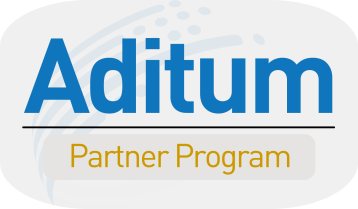 "I was able to get my entire building connected in less than 10 minutes"
'It was so simple, I never thought it could be this easy to get connected"
Have A Question?
Share: