Who We Are
Aditum (pronounced ad·y·tum*), Latin for "Access", is a new approach to controlling tenant access to the internet for property owners or managers.  This unique service enables the landlord / property manager / leasing agent / IT support provider to easily and quickly provision tenant internet at different tiers of service, monetizing a connection previously serviced by third party providers.

Aditum is a hosted Internet Management platform for any multi-tenant environment where the landlord wants to resell internet service to their tenants (both commercial and residential).  The easy to use platform can be deployed in as little as 5 minutes.  While this is a new service, the technology and methodology behind the product is certainly not.
This methodology of internet connection management was originally developed nearly 10 years ago while operating an ISP in Indiana. Later we were contracted to scale that methodology down, designing a fully web managed solution for a custom deployment into an Executive suites company.  That concept has continued to evolve with further refinement and improvement, and now almost 10 years in the making, Aditum is here to deploy as a hosted multi-tenant focused product.

If you're interested in learning more about Aditum, speaking with me directly, or seeing a demo of how the system functions, please contact us.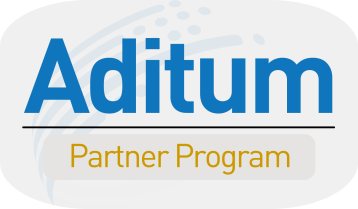 "I was able to get my entire building connected in less than 10 minutes"
'It was so simple, I never thought it could be this easy to get connected"
Have A Question?
Share: